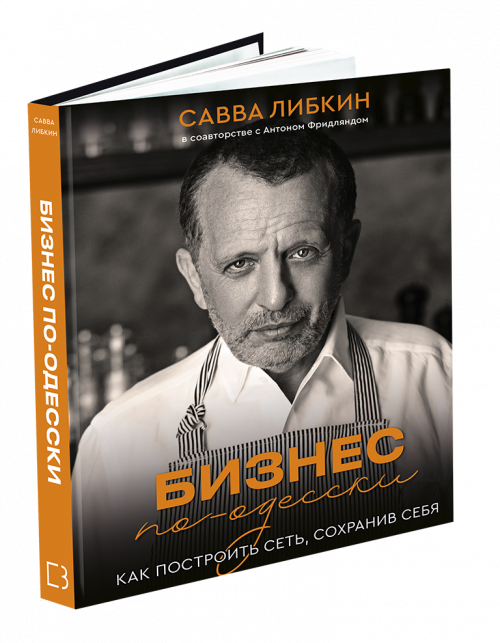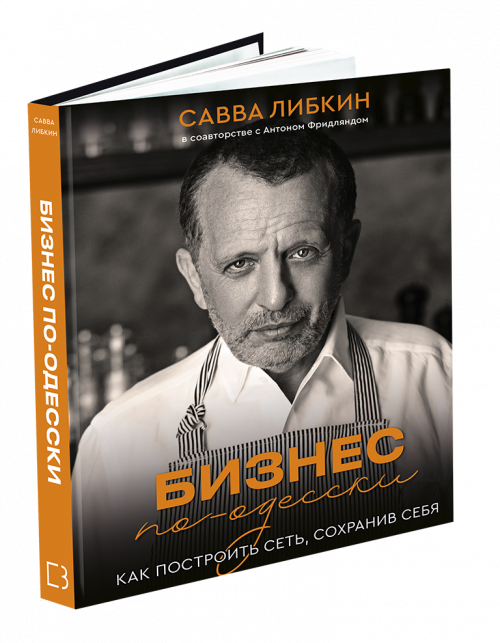 Книга "БИЗНЕС ПО-ОДЕССКИ"
270 uah
The book tells about love of life, restaurant business
and money with a projection on Odessa. 
Anyone who loves this city, is engaged in business, 
and also appreciates irony in all forms, will be happy to read such a book.
Savva Libkin tells in the publication how he managed to build
a successful business and thereby change his life. The story turned out to be inspiring, 
interesting and, of course, Odessa.