1000 square meters of meat in the centre of Kyiv.
At the first encounter, you will notice that «Steakhouse» in Kiev has nothing in common with Odessa meat restaurant.
It took from its parent a good name and family charisma but surpassed it in courage and progressiveness.
Oak, concrete, marble, steel, leather, glass and meat, of course. Allow us to introduce you the first Kiev «Steakhouse» - meat restaurant with a truly masculine character.
The number of seats in summer - 180
The number of seats in winter - 160
Manager: Timur Burayev
Telephone number for the most important questions:
Chef: Oleg Starun
Telephone number for the menu and kitchen compliments: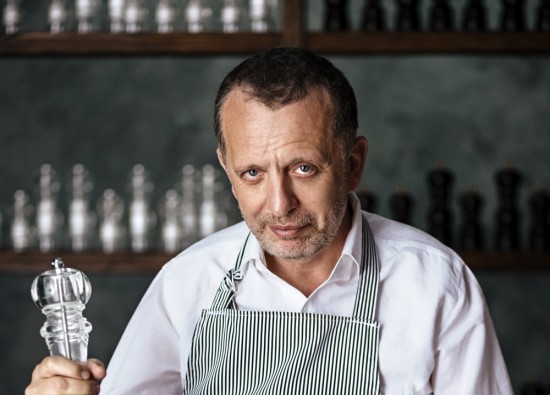 Savva's few words about the restaurant
Kiev and Odessa «Steakhouses» - are two big differences, as we say in Odessa. Rather, they are similar, but not a carbon copy. Like father and son, between which a whole generation. The son took the good name, the genetic code and family charisma from the parent. But at the same time, he surpassed him in courage and progressiveness. «Steakhouse» is my attempt to create a thousand square meters of meat and Odessa in the centre of Kiev.