"Gefilte fish" is an Odessa fish snack bar in which we prepare fresh Black Sea fish.
We bake fish in the wood-burning stove or fry it in cast iron pans.
Flatfish, red mullet, mussels, gobies, garfish, horse mackerel are in the menu.
And also carp caviar, fried in a frying pan with potatoes, pike cutlets, Olivier salad with rapana and fishing-man's liqueur to them.
Or slightly supercooled homemade wine with oysters from our aquarium.
The number of seats in summer - 160
The number of seats in winter - 105
Manager: Nikolay Nikitenkov
Telephone number for the most important questions:
Chef: Andrey Velichko
Telephone number for the menu and kitchen compliments: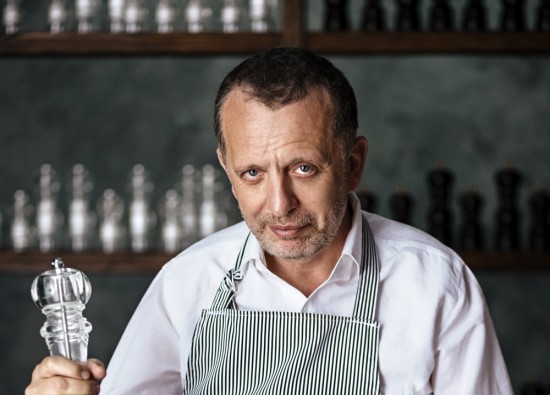 Savva's few words about the restaurant
«Gefilte fish» - is a restaurant endowed with its own characteristics, but not going beyond the scope of my restaurant's format. It is like a child, who looks like his father but from different mothers. There are restrictions that I will never cross. There will never be hookahs and some kind of a hodgepodge. I will not do anything that does not allow my conscience, especially cunning in relation to the guest.