Steakhouse. Meat and Wine
The first steakhouse in Odessa and the first Odessa steakhouse in the world.
Founded in 1998. Here they love meat and love to work with it.
Here they know that a predator is hiding in every guest and do everything to satisfy his hunger.
The «Steakhouse» formula is its own laboratory for selecting the best meat, plus the perfect technology of beef ageing.
And yet the right taste, honed for years as the knives of its cooks.
The number of seats in winter - 176
The number of seats - 256
Manager: Valeriy Skosarev
Telephone number for the most important questions:
Chef: Andriy Velichko
Telephone number for the menu and kitchen compliments: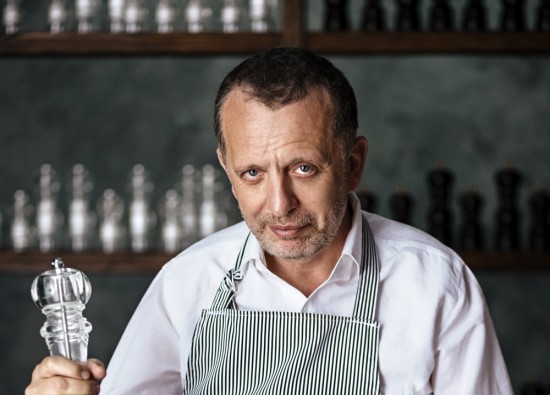 Savva's few words about the restaurant
There is a name-board in my Odessa restaurant «Steakhouse. Meat and Wine»: we do not serve Coke and sushi. Already 20 years have passed, and it still there. Love, fish and meat are eternal topics. Do you remember the movie «Only Lovers Left Alive»? Predators also.
Undoubtedly «Steakhouse» is a tourist place. It has energy. Guests sitting here can watch the guests on the street in a haughty manner. I like this differentiation and people also do. In summer they like to look down from the veranda and feel that they are a little lucky. And I like when men flirt with women passing by, and women answer them with pleasure. This is a very good situation. One of the driving moments: there is a contact, there is something else.