MISSION
to enable the entire world fall in love with Odesa's local cuisine.
VISION
We are the «Savva Libkin's Restaurants» company, the fine-tuning company born in Odesa.

We develop conceptual restaurants, our own food production and multichannel ways of selling it.

We have a unique gastro intelligence, as well as the transferring of tastes familiar to most people in the creation.

We are experts in the areas of Odesa and Italian cuisines.

We build long-term relationships with our Guests, therefore we constantly increase the quality of both products and service.

We profess the principles of cultural openness, leading a public business with professional management, and give preference to personal grown within the company.

Our geography of influence extends to Ukraine and countries with a multinational food culture.
VALUES
To cherish our traditions and the innovations. We blend traditions with innovations and add creativity. That way we create something that enchants our guests.

The new rules of the game: owing to our perpetual adjustment to the ever-changing conditions, we have learned to evolve and thus introduce new inventions. We habitually improvise with the current trends and also create our own.

The Authenticity We are loved for our flair to do genuine things, honestly and without any slyness. Our business rests on several small yet cool things which we have learned to perform with the talent.

The Restaurant is ME! Our business is conceived as a 1st person venture. Whenever a guest visits our restaurant this means that he/she comes to see particular people. That said, each and every one of us impacts the overall performance of our venue so that we all take full responsibility for the "ups" or the "downs" alike.

We represent Odesa. By maintaining the high level of service we provide to our guests that originate from different towns and countries worldwide, we strive to safeguard the Odesa's reputation, we showcase Odesa and its values. Our deep love to Odesa is manifested daily through the hard work we do and the meaningful things we say.
History of the company: The "Savva Libkin's Restaurants" company has been creating and managing restaurants since 1993.
To date, the structure of the company includes restaurants "Dacha","Tavernetta" two "Kompot" cafes in Odesa.
1993
Savva's company is founded as a Drive-In brand. Its first project is innovative business of serving pizza right into the car; in the early 90s this approach becomes a real sensation.
1995
Start of Pan Pizza cafés. Affordable pizzerias become a kind of a springboard for developing a chain of restaurants.
1998
The legendary Steakhouse. Meat and Wine restaurant opens in Odesa. It is the company's first conceptual restaurant. It immediately becomes an emblematic place both for Odesa and the whole Ukraine and still remains so today.
In the same year Greenwich, one of the most exquisite restaurants of Odesa, is opened. It existed for 14 years.
2001
Opening of La Veranda in Prague. The project is based on meals made of organic products supplied by small farms from clean regions of the Czech Republic. It becomes the first restaurant run by a Ukrainian company to be mentioned at Michelin Red Guide.
In the same year four Pan Pizza cafés open in Kyiv.
2002
Launch of franchise program for Pan Pizza brand which contributes to opening the cafés in Kherson and Dnepropetrovsk.
2004
One of the most famous Odesa's restaurants, Dacha, is opened. Elaborately designed style of a Soviet dacha, virtuously served Odessa cuisine, and friendly service gain sensational popularity of Dacha both among Odesites and city visitors.
By that year the total number of Pan Pizza cafés in Ukraine had become 18.
2007
Opening of the first two cafés of Kompot chain in Panteleymonovskaya and Deribasovskaya streets. Today this popular brand of affordable city cafés is represented by four cafés in Odesa and four in Kyiv.
2008
Launch of a new project, a culinary school Meat&Wine owithin Steakhouse. Meat and Wine restaurant.
2009
Opening of culinary school Milk&Cheese for children within Dacha restaurant.
2011
Odessa office of Slow Food, international eco-gastronomic non-profit organization, and Savva Libkin's restaurants hold a fair of local products and tasty food according to Odesa's best traditions.
2012
Opening of Tavernetta restaurant with Italian provincial cuisine. During the very first year this conceptual restaurant gains not only public recognition but also a wide range of restaurant awards, including international ones. It was the best conceptual restaurant of Ukraine according to The Leaders Club International, awarded with Golden Palm for Restaurant Business 2013.
In the same year, another Kompot café opens at Odesa Sea Port along with Vodogray restaurant.
2013
Two Kompot cafés open in Admiralsky Avenue and Riviera Shopping Mall. The first book by Savva Libkin, My Odesa Cuisine, is published. In that same year, it was named the best cookbook in three nominations and was presented at international contest in Beijing in 2014.
2014
A Kompot café opens in City Center Shopping Mall in Marshal Zhukov street.
2015
Savva Libkin's second book, Odesa Feast from Privoz to Deribasovskaya, is published. The franchise programme for Kompot brand is launched and the first Kompot café opens in Kyiv.
2016
Pesce al Forno restaurant opens in Kyiv. Pesce al Forno is an Italian fish restaurant where fish from the Black Sea is cooked in Italian wood-burning stove.
Three franchised Kompot cafés open in Kyiv.
2017
Opening of Pesce al Forno restaurant in Odesa and Steakhouse restaurant in Kyiv.
2018
The restaurant company "Resta" conducted its renaming and rebranding, specifically changing its name to "Savva Libkin's Restaurants".
Large-scale changes were made, including the implementation of quality standards "ISO 22000:2005." Additionally, a food safety management system with an expanded module featuring HACCP was developed and implemented.
Savva Libkin's book, "My Odessa Cuisine," was published in English, and it was presented in London at a world exhibition.
The company celebrated its 25th anniversary as part of the 10 institutions that have become attractions in Odesa and Kyiv. During this period, nearly 20 million people became guests of the company. The same year also marked the 20th anniversary of the restaurant "Steakhouse. Meat and Wine."
2019
The cafe "Kompot" was opened opposite the Musical Comedy Theater in Odesa.
The restaurant "Fish on Fire" in Odesa transformed into "Stuffed Fish," and the company introduced a new brand, "BOARD."
2020
The company included restaurants such as "Dacha," "Steakhouse. Meat and Wine," "Tavernetta," "Stuffed Fish," five cafes named "Kompot" in Odesa, and the restaurant "Steakhouse" in Kyiv.
Due to the onset of the pandemic, the company underwent business restructuring, launching a delivery department while closing several restaurants. Preserving the team was crucial for the company, and it supported doctors during the lockdown by preparing hot lunches for them.
Savva, along with the team, initiated a series of culinary live broadcasts to attract visitors' attention to the restaurants during this challenging period.
2021
Savva Libkin's book "Business in Odesa" was published.
Together with the company "TIS," an evening in memory of M.M. Zhvanetsky was held, along with the presentation of his book in the restaurant "Dacha." The company structure consists of the restaurants "Dacha" and "Tavernetta," and two cafes named "Kompot" in Odesa.
2022
In 2022, during the war in Ukraine, the company engaged in volunteering efforts.
OWN PRODUCTION
We know for sure that the best way to control the quality of food is our own production of products for our restaurants. Therefore, for 20 years we produce ourselves most of the ingredients, half-stuff and end products that are used and sold in our restaurants. Every day, hundreds of talented culinary specialists prepare fresh bread, delicate goat cheese, croissants, compotes, cakes, cutlets, pasta - 400 types of products in all. Production operates 7 days a week, 24 hours a day, and we deliver fresh food to restaurants 2 times a day.
We are certified according to international standards of HACCP and pass ISO 22000 and ISO 9001 certifications.
Interesting facts about the production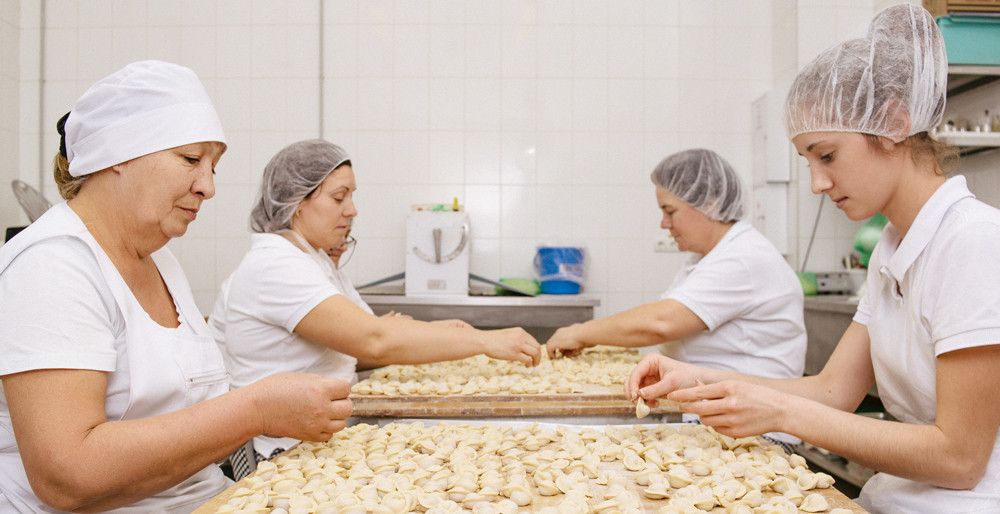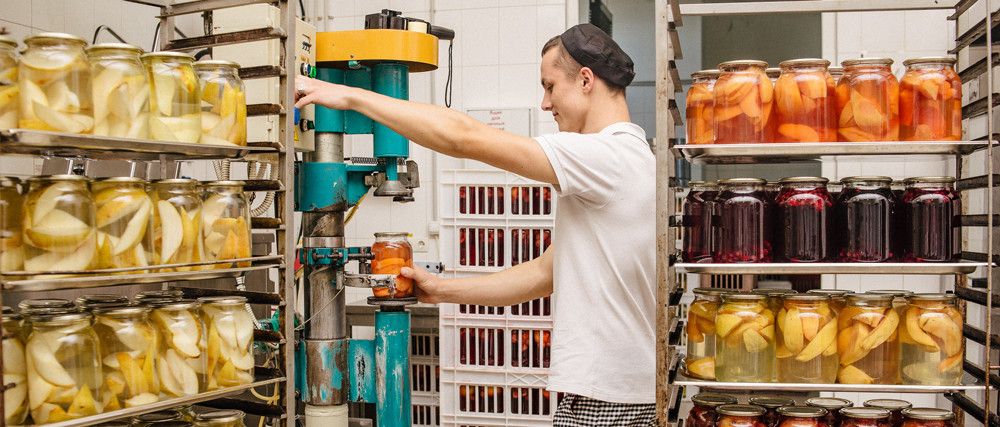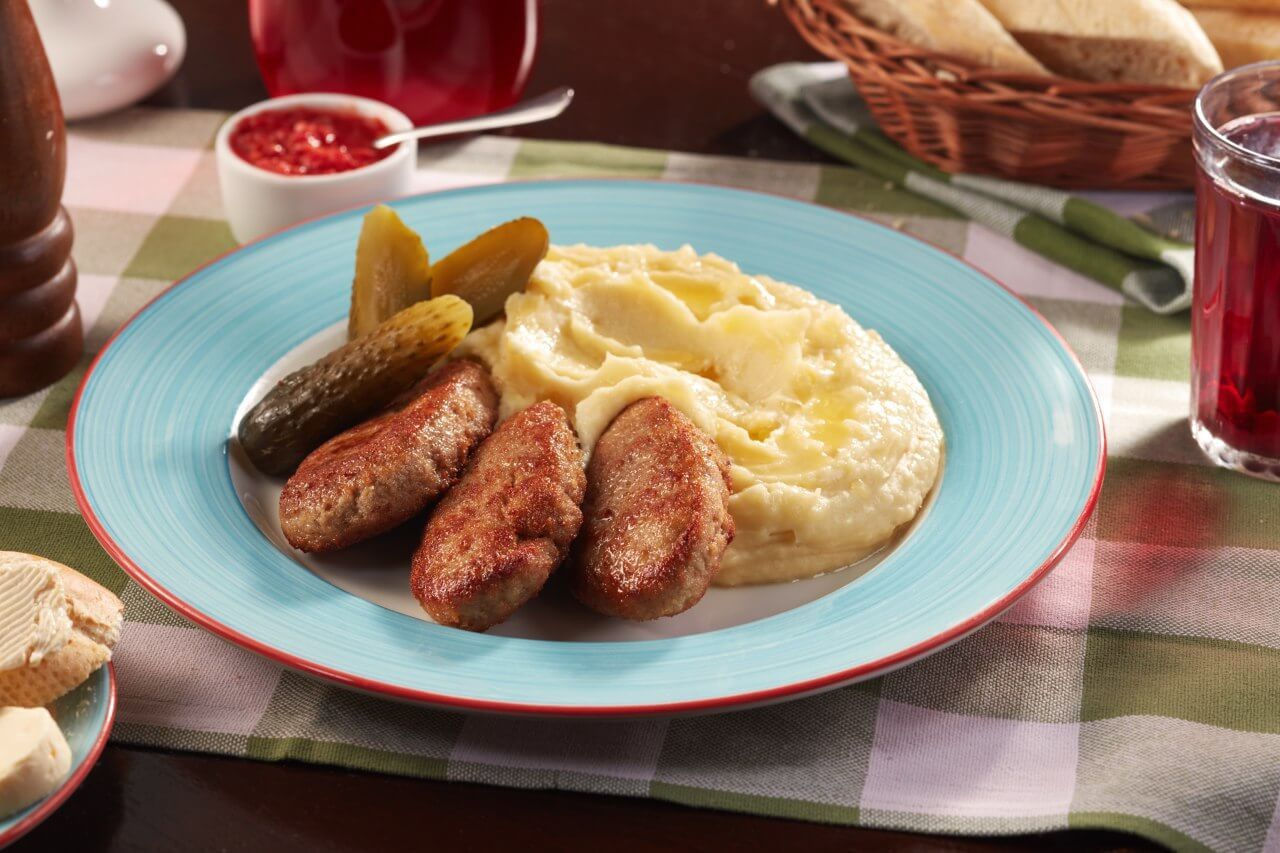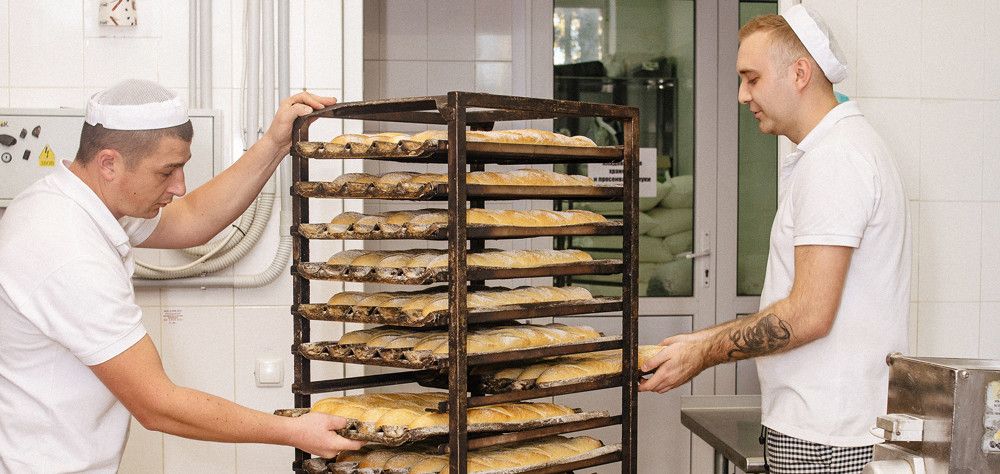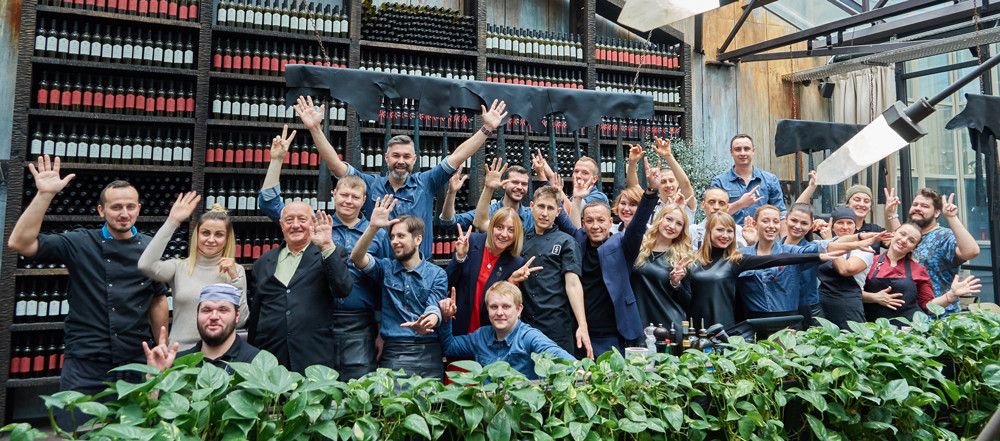 "Alone, we can do so little, but how much we can do all together!" We invite you to our team, where you can work with pleasure, learn with interest and grow with support. We are looking for caring professionals who are ready to feed our guests with delicious food and give comfort. Welcome to the company «Savva Libkin's Restaurants»!
Let`s work together!
Fill in the form and send it back n.yurganova@resta.ua
Do you have any questions, want to clarify something - call our HR manager Natalia Yurganova +38 067 518 18 17