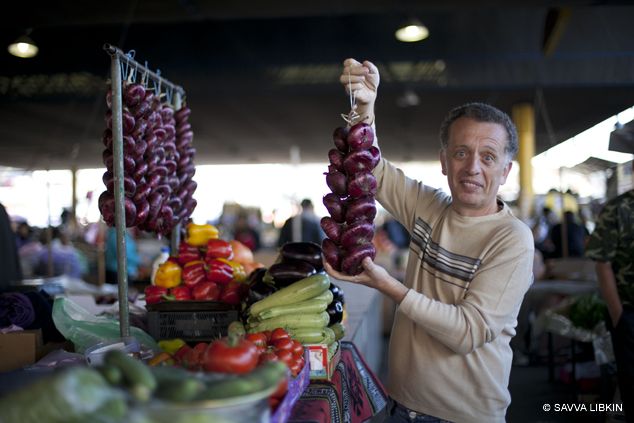 Of Food and Places to Order
Employees have recently told me that during a morning show on the radio some Odessa restaurateur told that 'real foodies never eat mashed potatoes and meatballs, but prefer black cod instead'...
It has stuck in my memory, because I have been involved in gastronomy for quite a while. I mean real food, and not something sold to earn money. You can't deceive your stomach, not to speak of metabolism. Around 16 years ago, I became interested in food and food products, their benefits and health properties. It was important for me to understand, what could be called a real food, and what was just an edible mass, and to draw attention of my customers and readers to this topic. At least three times a day we throw numerous ingredients into our mouth, but not everything we put there can be considered a real food.
Many people try to be good at fashion, and even consider themselves fashionable. But clothes influence neither our health, nor quality of life in general. Our body doesn't care, whether we wear vicunas, sales or a pair of jeans for $1500. I have nothing against quality clothes, but for me good and healthy food is of greater importance.
Those, who were born in Odessa and have spent most of the life here, are used to Black Sea and liman fish, local meat and vegetables. For us, local herring will be always the best. I believe that local products are the part of healthy nutrition, and would not recommend eating that beautifully pre-packaged or frozen and packed something, though it may be broadly advertised and the shelves of shops may be stuffed with various foreign jars and bottles. Even Fauchon section that offered disgusting imported products in expensive packing was closed in Odessa luxury supermarket Sady Pobedy.
Well, I understand that it would not poison anyone, but the same can be said about margarine, mayonnaise and ketchup, containing monosodium glutamate. I have nothing against fresh fish, if it is really fresh. I won't experiment with my stomach in the city, where even in the most expensive shop sellers confess that fish is frozen or defrosted. As for Alaska fish, I might order it in some restaurants... but not in Odessa, where there is no official supplier of fresh fish. At all, whatever they tell you. 90% of delicacies are frozen, just because the customs service is unpredictable, and nobody wants to throw away products that cost $40 per kilo because of delays at the border.
There is plenty of local quality fish in Odessa. As for mashed potatoes and meatballs, they are the part of Odessa cuisine, which we are proud of.
P.S. I also like delicacies that's why I travel a lot.
I would recommend eating truffles in Alba or Périgord, artichokes in Florence, oysters in Brittany, mozzarella in Campania and Black Sea turbots, bullheads and mashed early potatoes in Odessa.