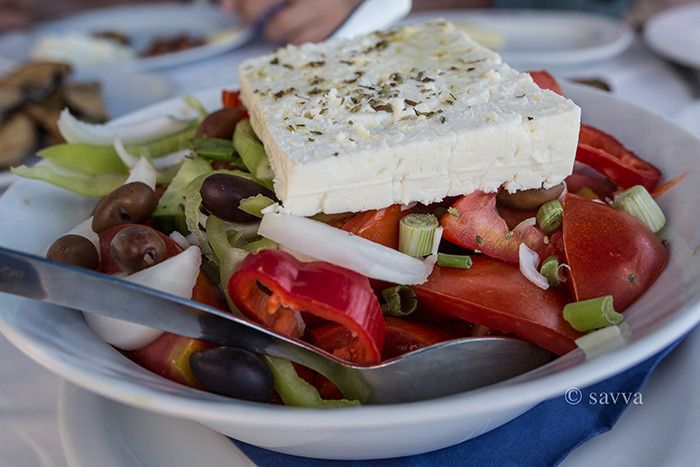 Despite the fact that the granny was an acknowledged cook in our family, my grandfather (my mother's father) was responsible for several dishes and every-day food supplies.
Danube herring, and especially soft herring roe, that grandpa mashed with sugar, vinegar and butter for 15 minutes, was our traditional seasonal Sunday meal. It is not that difficult to choose male herring. First, male herring are smaller, secondly, their bellies are softer. There is also a legend about open month, but this method is not that safe. Another signature dish of my grandfather was the salad. Nobody ever asked what salad, because the word 'salad' was the name of one particular dish.
The grandpa cooked the salad in the period from June to October, when colourful Mikado tomatoes were sold at the Odessa Privoz Market. In 1970s, famous Crimean onion appeared at the Privoz Market at the same time as in Yalta or Alushta. Not all violet and lilac onions were named and considered Crimean (or Alushta) ones.
Authentic Crimean onion is usually sweet, flat and is white with a pink shade along the internal cut. Scales of Alushta onion are 6-millimetre thick and juicy.
The salad actually represented a mixture of large pieces of sliced vegetables. Mikado tomatoes were cut in wedges, as well as onions, while cucumbers were first peeled and then sliced.
My father liked sweet pepper in the salad, but I couldn't stand it, that's why my mother added pepper to father's plate separately. However, with or without pepper, I only tasted the salad and turned my nose up at it, while my father ate it all up.
Grandpa shook crude sunflower oil with vinegar and salt in a mayonnaise jar and seasoned the salad with this mixture. He also added parsley and dill, but they were not the main ingredients. Sometimes grandpa also added Greek thick black olives and a bit of crumbled bryndza cheese. Many years later, I visited Greece and Cyprus and tried similar salad, called Greek salad, in local taverns. Instead of parsley, they add oregano and thyme, and use feta as a substitute for bryndza. They season the salad with olive oil. I have never seen sunflower oil in Greece.