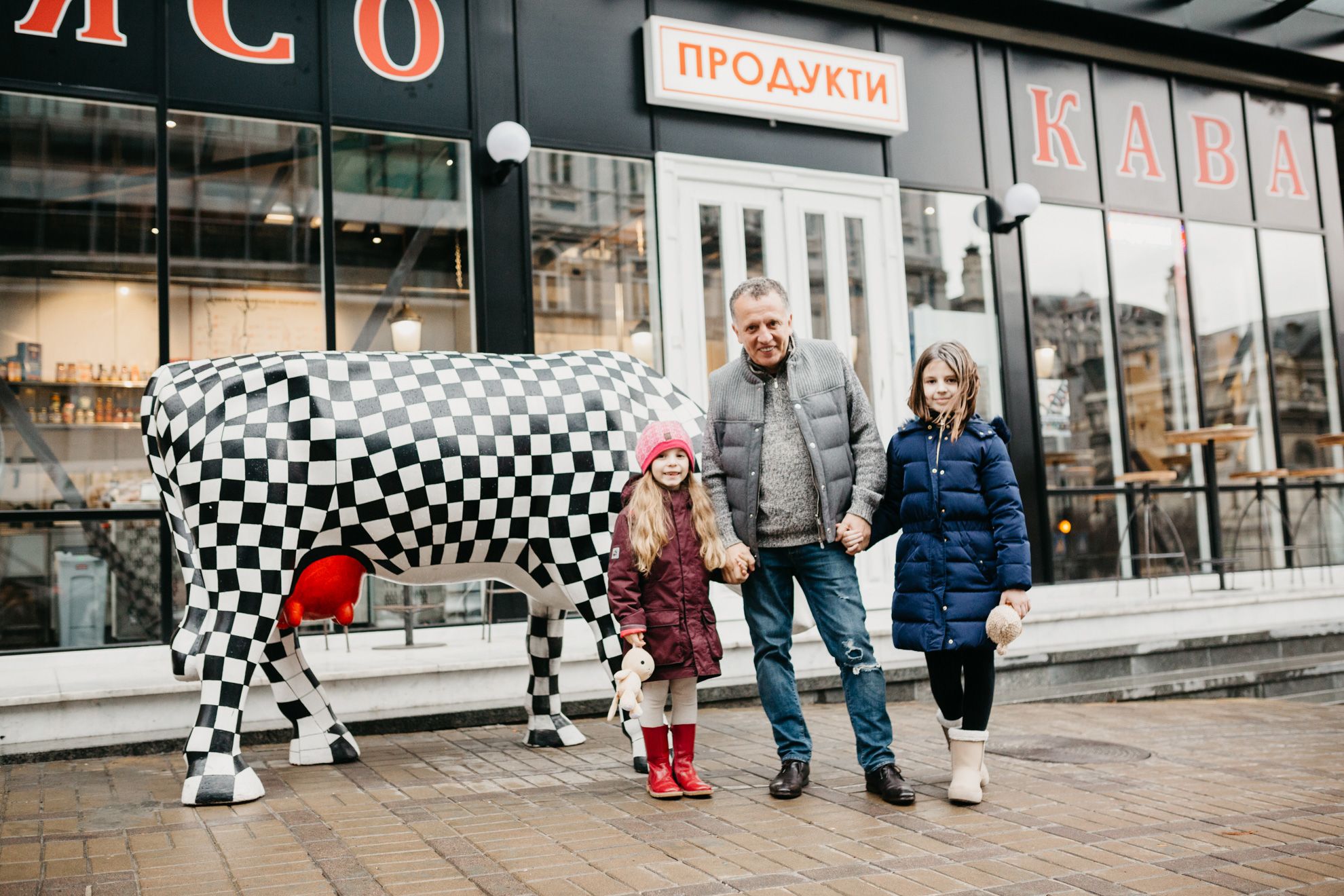 A month ago, I knew nothing about living in Kiev.
I had no driver and no assistant. My secretary remained in Odessa, as well as all my friends and people I knew. I did not know where to find proper dry cleaner's and had no idea whom I could ask about that. I did not know how to turn on a washing machine and where I could buy some good bread.
My first visit to Sport Life fitness centre ended up with three simple 'No', 'We can't', 'We don't know'. Where should I buy sweatpants and training shoes? Where can I find a good cinema? What marketplace should I choose to buy vegetables, meat and butter? The whole daily routine in Odessa was organised in such a way that it was barely noticeable and managed without my involvement. Total comfort allowed to stay 100% focused. Spraying croton with warm water is the only thing I used to do in Odessa that became part of my Kiev habit.
Everything is different in Kiev. Daily morning communication with the guard of the courtyard parking lot and evening discussions of where to park my car, the first visit to Boris medical centre and the first ECG. The first meetings with restaurant owners on their territory and on mine. The first compliments paid openly and completely different things said behind my back. Night trips to the home improvement supermarket for bulbs and to the seafood store for herring that take as much time as from Odessa to Zatoka beach resort in 60 km from the city.
My Kiev has been gradually shaping. Oatmeal and tea at Paul in Yaroslavov Val Street, then walking to Doctor Bubnovsky's Centre and then again walking to the restaurant in Volodimirskaya Street. Going back home by car in the afternoon and conversations with a parking attendant in Volodimirskaya Street. The first dialogue with the broad-shouldered employee of the swimming pool at Leonardo Wellness Club discouraging from swimming and the first observation of a flock of single girls in the coffee shop of the PinchukArtCentre. The first traffic fine and the first introduction to Kiev elite at the Best Fashion Awards and night crashing a private after-party of famous restaurateur Zakhodyakin through the parking lot of the shopping mall. The first free hot-dog from Yasha at Bistro Bistro and the first cold-relief medicine bought in Lvovska Square. The first meeting with Kiev Odessites in the restaurant and the first exhibition of famous Odessa artist Roytburt in the gallery in Grushevskogo Street. And also the first sugar-free espresso in a hipster café. The first meeting with Russian actor Konstantin Raykin in Kiev theatre extended over the dinner with vodka and salted caramel éclairs in Steakhouse. Car-rides to Odessa every two weeks with Celentano's songs in my road playlist to spend an inspiring and recovering day in the native city.
Nevertheless, every morning at 10 am I'm at work in Steakhouse.
Every Kiev morning is my first one.