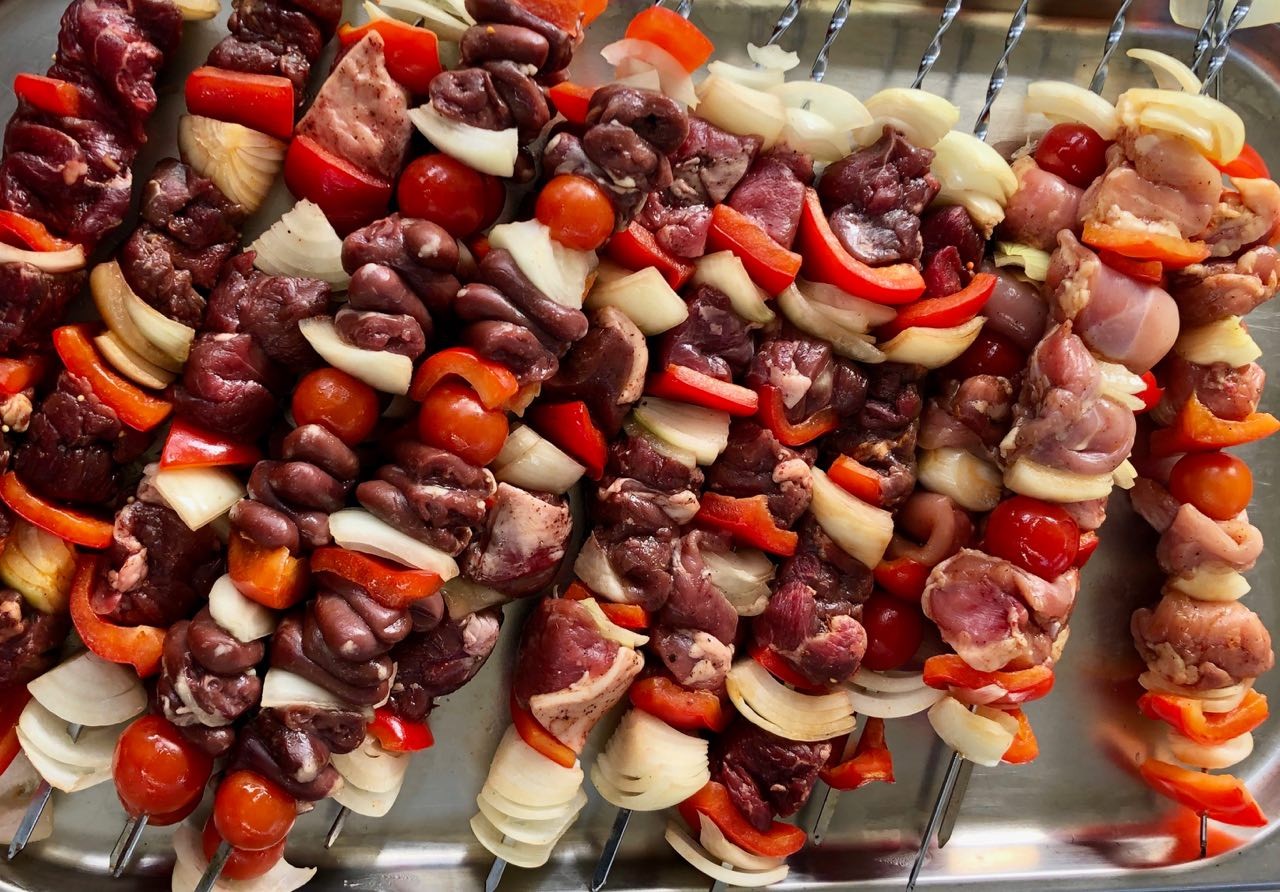 What makes the real taste?
Jonathan — chef of the best meat restaurant in Tel Aviv M25 — answers this question.


When it comes to Israeli cuisine, we think of spicy shakshuka, of course, as well as fluffy hummus, local
tzatziki with pleasant sourish flavour and juicy meat.
However, just 30 years ago, Israel had no local cuisine as such.


The Promised Land enjoyed French meals; Chinese cuisine and American burgers were also very
popular. Just like in Ukraine, isn't it?


But local cuisine boomed 15 years ago in Israel. It grabbed world attention and became popular at
home. The country gained its culinary voice and got back to its roots, overthrowing hegemony of French
sauces.
Tahini replaced mayonnaise, while peas and cauliflower became essential along with other fresh
vegetables. A fresh squeeze of lemon is added almost everywhere — it brightens up food perfectly well.
Pastry is popular, because it's too hot for soup in Israel.
As for the famous flatbread pita, they stuff it with many different things now instead of sole falafel, with
which it all started.


Yet, 3 ingredients are preferred to 15 in Tel Aviv.
These ingredients, however, should create a perfect harmony and be the best and the freshest.
This makes the real taste.
It is impossible to make a decent apple pie using rotten apples after all.


What is most interesting is that they started eating all animal parts, and not only fillet. For that end,
meat undergoes various types of thermal processing; it is marinated and smoked.


Jonathan is in Odessa now, in Steakhouse, 20 Deribasovskaya Str.
He's cooking as he usually does in M25 at the Carmel Market in Tel Aviv.


I would recommend visiting both.