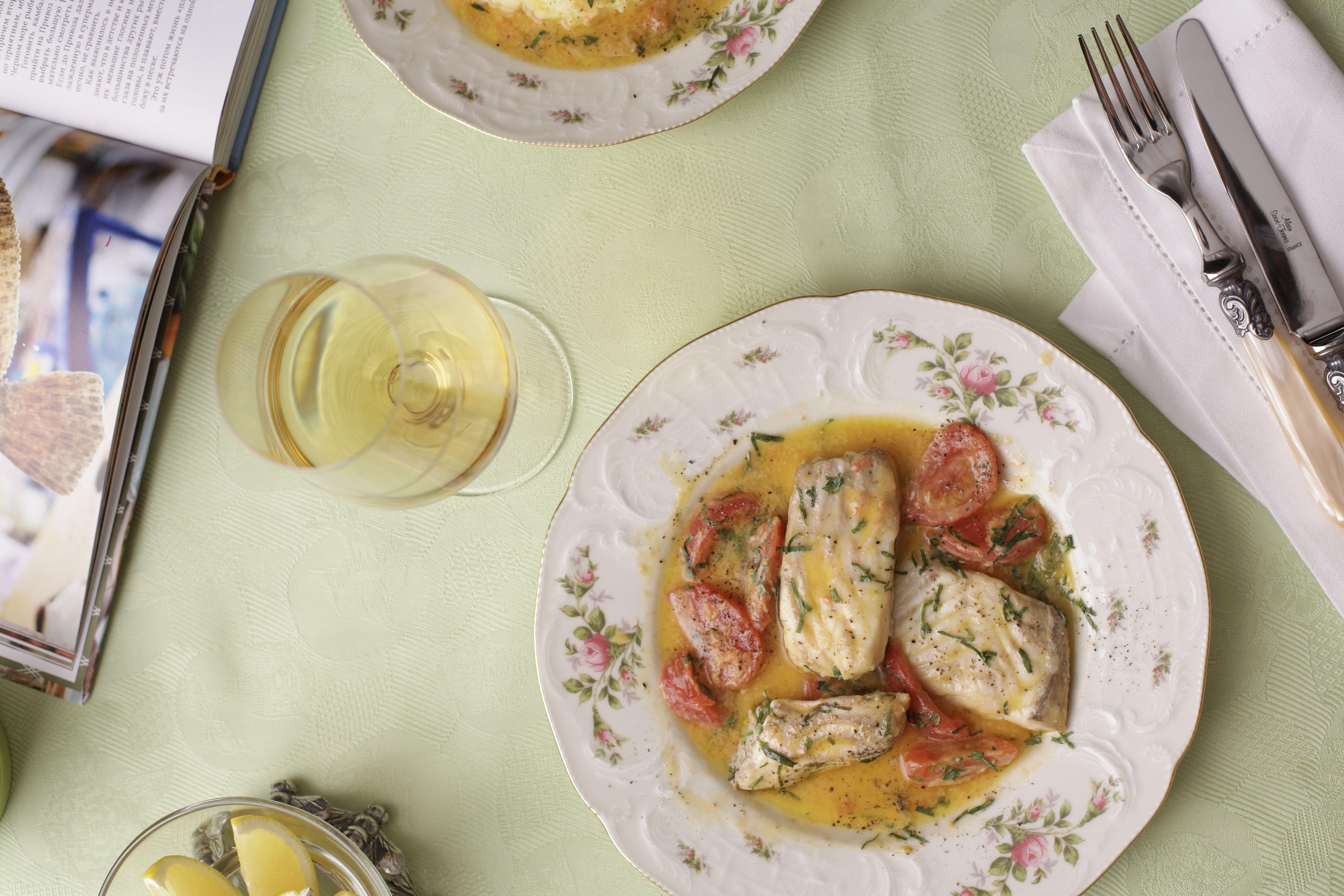 А perfect 8th of march women's day festive dinner, that every man is able of preparing
As we all know, the best gift is the one made by ourselves. And, if that gift we can even eat together with our beloved one – that is just perfect!
In fact, I have selected 3 different dishes for you to consider preparing, which, I believe, besides their bright and exotic presentation, - are also quite simple to cook. I daresay, should you happen to have made yourself earlier nothing more complicated than a sandwich, - these recipes you will definitely master yourselves. Needless to say, they must by all means be cooked with all your love and tenderness. You never know, maybe this romantic dinner will once pave its way to your own long and fruitful gastronomic ventures.
A Japanese Salad (shared by my daughter currently living in Tokyo, Japan)
My daughter Iulia since recently has been living in Japan and keeps sending to me not just souvenirs but also various culinary recipes. This particular green salad shall definitely come in handy and will be appreciated by your sweetheart if she is keen on fitness diets, body-shaping or healthy nutrition in general.
Avocado 150 gr.
Edamame beans 50 gr.
Long beans 60 gr.
Fresh cucumbers 100 gr.
Zucchini 70 gr.
Rocket herb (ruccola) 50 gr.
Mini-spinach 50 gr.
Ordinary cabbage 50 gr.
Pumpkin seeds 10 gr.
For the dressing:
Honey 30 gr.
Soy sauce 20 gr.
Fresh orange juice 40 gr.
Olive oil 30 gr.
Yuzu juice 30 gr.
Slice the cucumber in thin ones.
Shred the cabbage.
Slice the zucchini in thin ones.
Toss into your mix both types of beans, ruccola and spinach.
Slice half-avocado to top your salad with.
Blend the soy sauce, fresh orange juice, olive oil, yuzu juice and honey.
Dress the salad with it and then sprinkle it with the slightly-ground pumpkin seeds.
Plaice Fried in Olive Oil with Tomatoes
To tell the truth, a dinner presented by Savva Libkin would never overlook Odessa's own culinary delights. What could otherwise be named as Odessa's own culinary pride than a fried plaice? Maybe just forshmak alone, however, its preparation would otherwise require much more skill and effort. Plaice is best to be purchased at the Privoz Market, or, if you reside outside Odessa, you could just as well do with plaice bought at a local store or a supermarket.
1 кg. of fresh plaice (its spinal part)
300 gr. of sweet red tomatoes
50 gr. of garlic (could also be used even if already cooked)
100 ml. of olive oil
80 gr. of butter
70 ml. of Riesling wine
1 lemon
80 ml. Of chicken broth
50 gr. of fresh parsley tops
Salt and pepper to your taste.
Gut and disembowel the fish, rinse under water, peel off its dark skin. Leave the white skin intact.
Gently cut the fillet off the bones and thin-slice it keeping the width range of 5-7cm.
Blanche thinly sliced garlic in olive oil just a little until it can be seen through.
Then plaice the fish fillet on a frying pan and gently blanche (do not fry) its both sides.
Immerse the tomatoes in boiling water, peel off the skins and thin-slice them, then toss them all on the frying pan as well and, once, having increased the heat – pour the white wine and swiftly get it to evaporate. Add the lemon juice and salt.
Add diced chilled butter onto the frying pan, several tablespoonful of chicken broth and a pinch of finely-chopped parsley tops. Keep it all simmering within 7 minutes with occasional stirring. Once cooked, position the fried plaice on a plate with freshly-cooked mashed potatoes on the side. Sprinkle the mashed potatoes with the fried sauce from the pan and top it off with the rest of the chopped parsley.
Tiramisu
If you believe this legendary dessert can only be conquered by certified Italian chefs, then I will have to prove you wrong. Indeed, it will consume some of your time and effort, - but it is always worth its while if prepared for your beloved one.
3 fresh whole eggs and, additionally, 1 egg yolk
100 gr. of sugar
500 gr. of mascarpone
300 gr. of Savoiardi cookies
250 ml. of espresso
100 ml. Of Marsala wine or 50 ml. of cognac
bitter cocoa powder to your taste
Brew the coffee. Add 1 teaspoonful of sugar and pour it into a bowl to cool off. Pour the wine or cognac. Separate the egg yolks and whisk/blend the latter once mixed with 3 tablespoonful of sugar, leaving the egg whites out which you will use later on. Use the egg yolks and mascarpone stored at a room temperature.
Add mascarpone into the blended egg yolks by stirring the mixture lifting it from bottom up to the top to keep the mixture from settling down.
Chill the egg whites. Add a small pinch of salt into them. Whisk the whites until thick foam builds up and then pour them into the freshly-prepared mascarpone cream by gently stirring the whole mixture from bottom up to the top.
Assemble the tiramisu in a ceramic container or a glass by alternating the layers of the cream and the Savoiardi cookies which should previously be infused with cognac. Cover the tiramisu with papyrine and place it to chill in the fridge until ready to serve. Before serving tiramisu needs to be topped with sifted cocoa powder. A glass of Sauternes wine might be a great deal to this dessert, indeed.
Now, the perfect romantic dinner is finally ready. Indeed, it would be much simpler to order a table at a restaurant. However, to invite a lady to a restaurant almost every man can afford, - not the case with having to put together a real culinary delight. Thus, if your romantic dinner has proved as glorious as anticipated, just don't be surprised if in the future your sweetheart will insist on your own preparation of domestic dinners instead of just dropping in at an outside dinner venue.