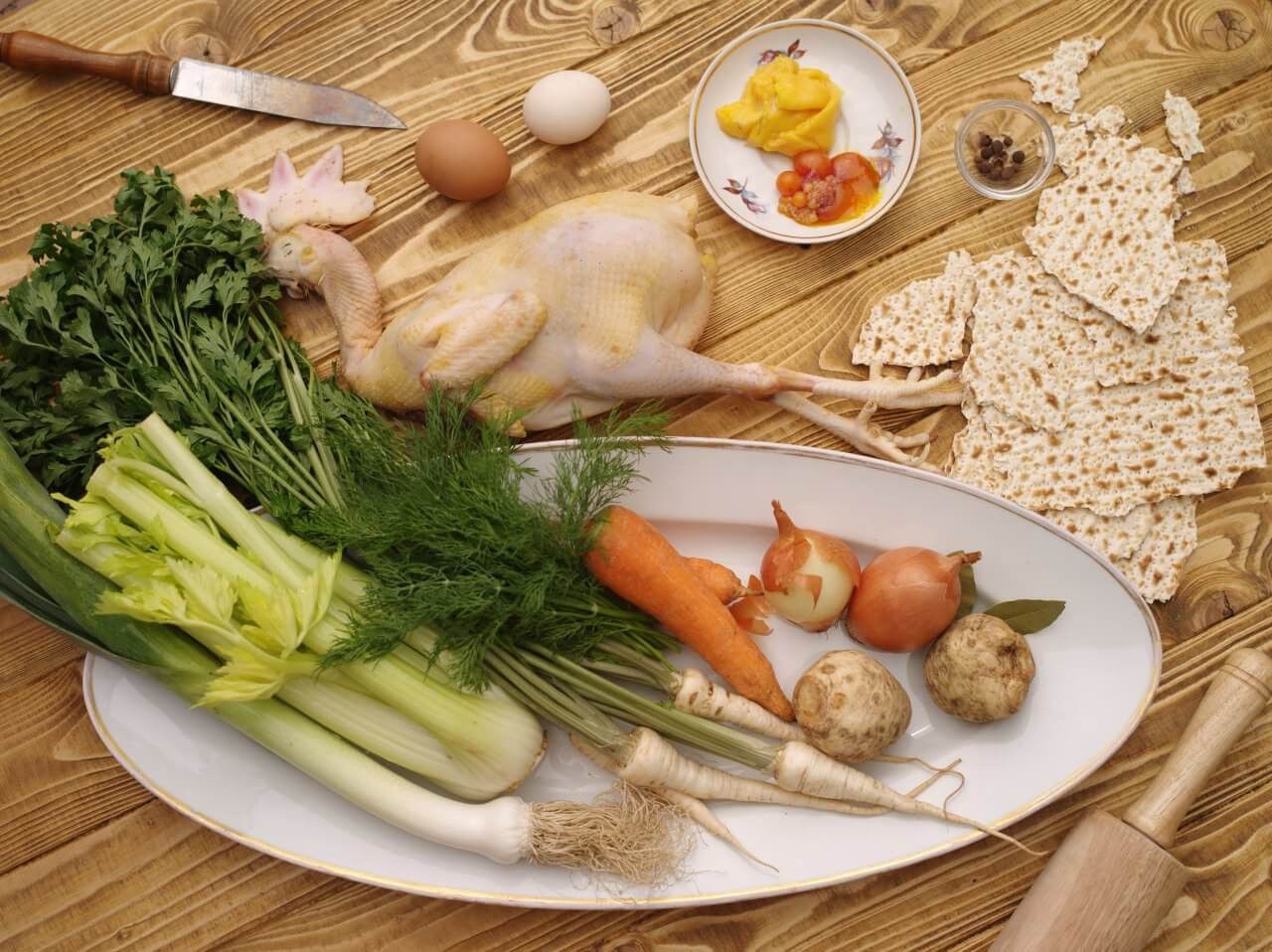 Chicken broth with matzoth dumplings
As the name implies, the main ingredient of this Jewish soup is chicken. Consider that broiler сhicken categorically do not fit. For this soup, you need a domestic hen, not very old and preferably corn-fed.
Ingredients
For 6–7 servings:
2 kg of domestic chicken;
100 g of leek;
70 g of carrot;
100 g of parsley root;
70 g of celery root;
70 g of celery stalk;
1 bay leaf ;
5 allspice peas;
salt to taste;
parsley, dill, green onions to taste.
For matzoth dumplings:
100 g of matzoth;
50 grams of chicken fat;
50 g of onion;
7 eggs;
2 sprigs of dill;
salt to taste.
Process
Wash in cold water and gut the chicken for two hours, without boiling. After an hour and a half cooking, add salt to taste. After another half, an hour, get the chicken and the giblets from the broth and after cooling slightly, separate all the meat from the bones and skins.

All the separated meat and giblets cut into strips and put back into the broth. Parsley root, celery root and carrot wash, peel, cut into strips and add to the soup. Celery stalk cut into thin slices and also add to the soup. Peel the leek, wash and cut into strips. Add onion after 10 minutes of cooking soup.

Broth with meat and vegetables should boil for 35 minutes, practically without boiling.

Five minutes before the end of cooking, put one bay leaf and five peas of allspice into the soup.

For dumplings, take matzoth, grind it into flour and sift through a sieve.

In melted chicken fat, fry onion chopped into crumb until cooked.

Add a little of salt, eggs, finely chopped dill and fried onions with fat. Knead the dough consistency of a thick cream. Put the dough in small lumps with two teaspoons and after that bring the soup to a boil.

After a minute of boiling with dumplings turn off the fire and cover the soup with a lid for 10 minutes. After 10 minutes, pour the soup into plates.

Top with each plate generously add chopped parsley, dill and green onions.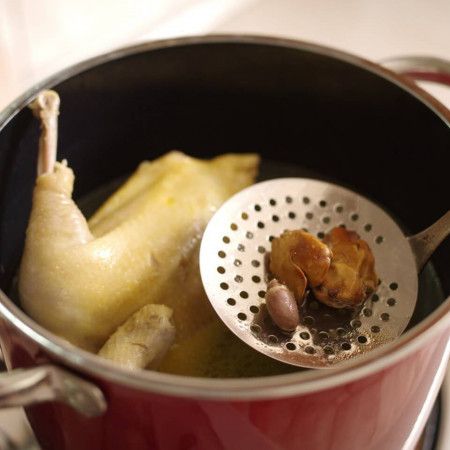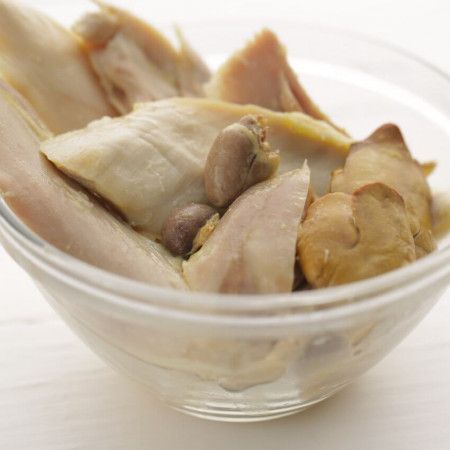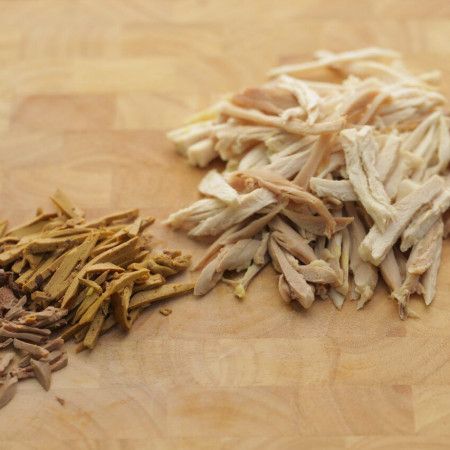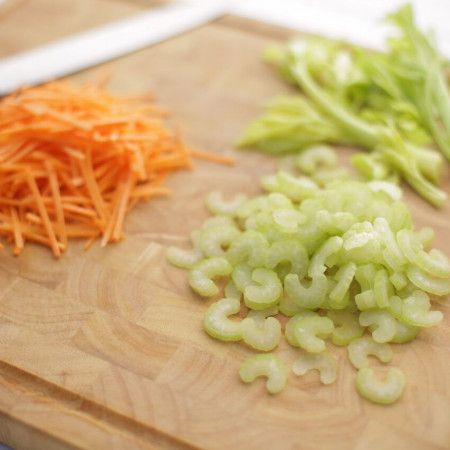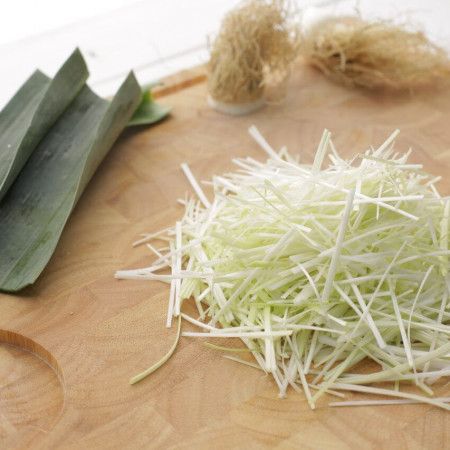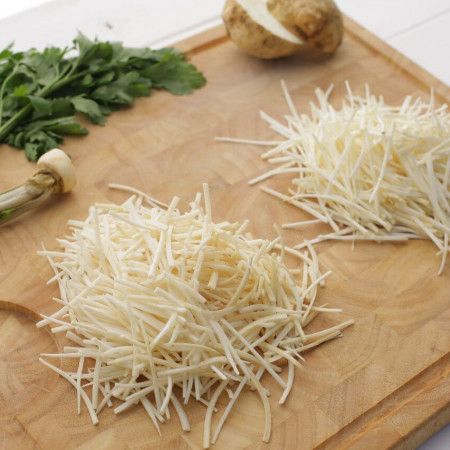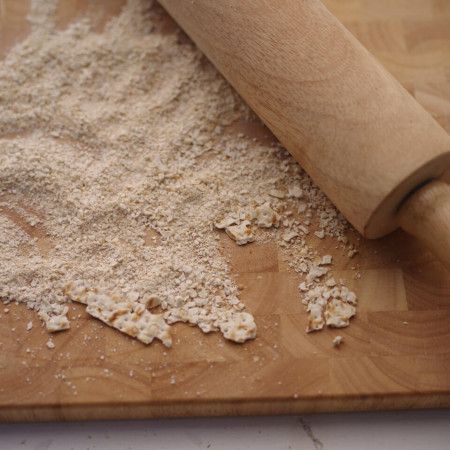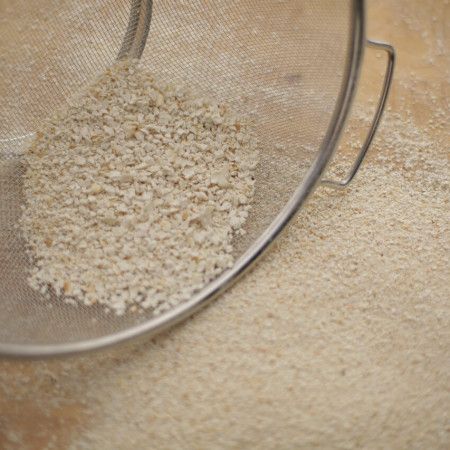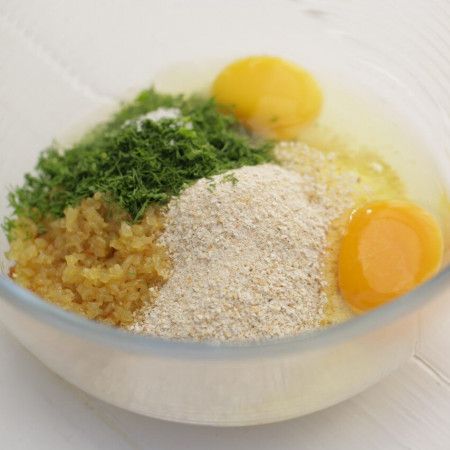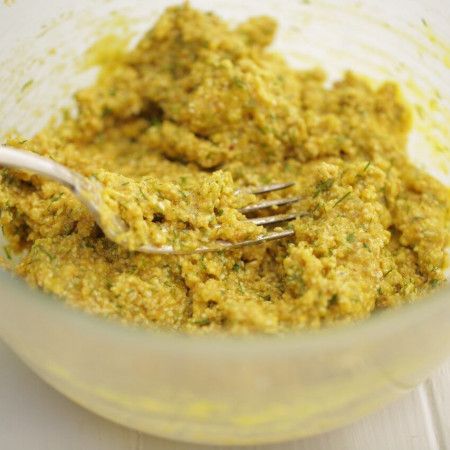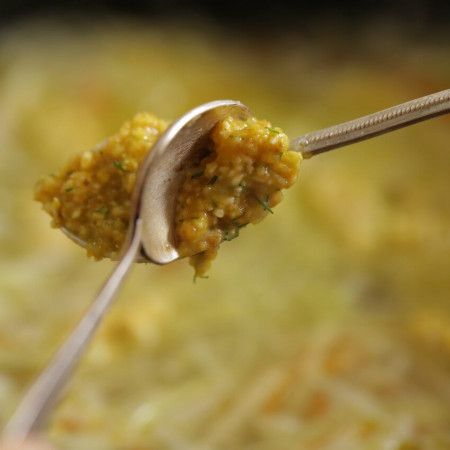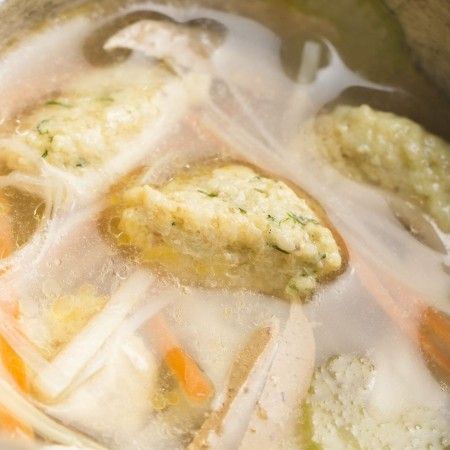 From the name, it follows that the main ingredient of the soup is chicken. Broilers are not suitable. For this soup, you need a domestic layer, not very old, preferably corn-fed.