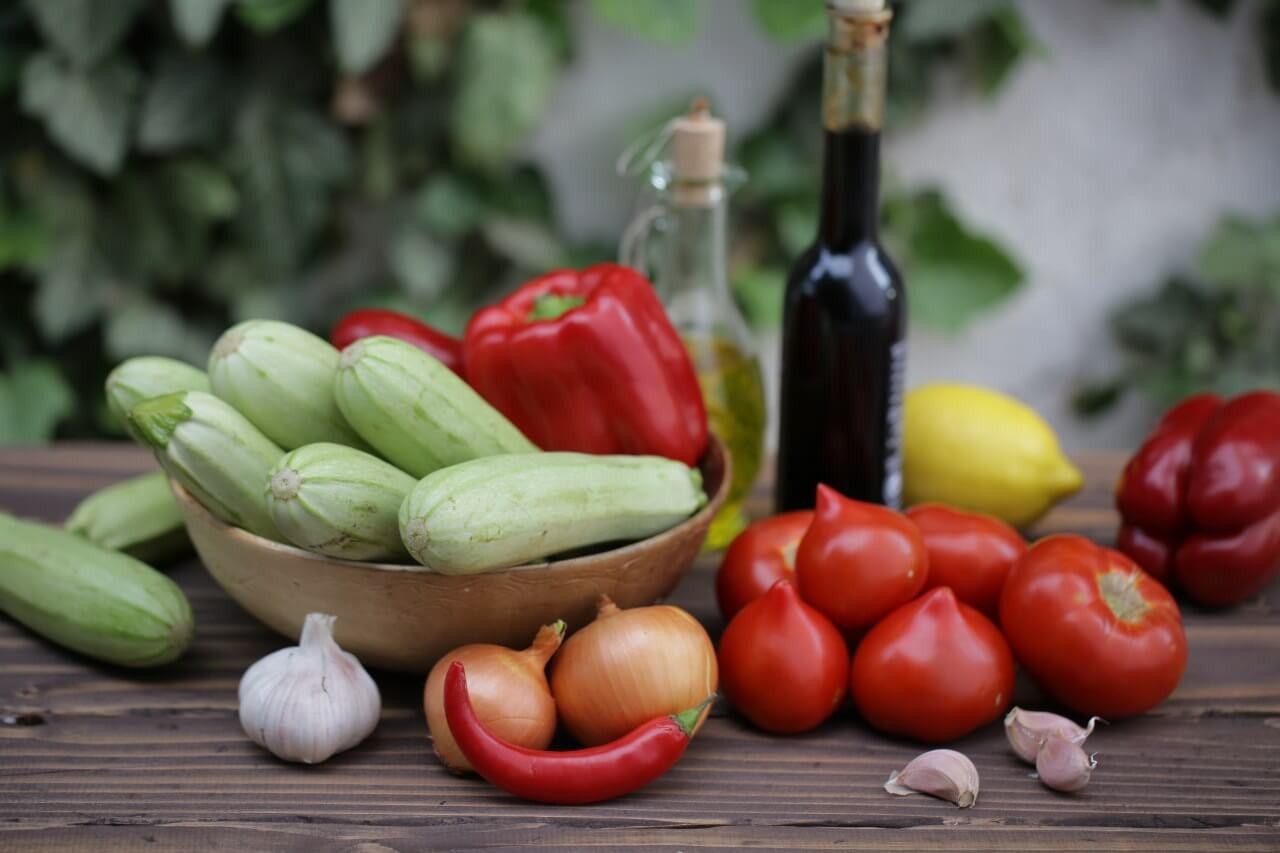 Courgette paste
Sometime in the 80s at the 13th station of the Big Fountain lived our distant relatives. They cooked paste from fountain courgettes, then handing it over as sholokhmunes to us and other Libkins, Vykhodtsevs and Keimakhs of Odessa. It should be clarified that "sholokhmunes" is a word that means treat to relatives for takeaway in Yiddish. Vykhodtsevs and Keimakhs are the names of my mother's relatives.
Ingredients
1.5 kg of early small seedless courgettes;
500 g of red bell peppers;
1 kg of sweet tomatoes;
300 g of onions;
100 g of garlic;
1 pod of hot red pepper;
1 lemon;
300 ml olive oil;
50 ml of balsamic;
salt and pepper to taste.
Cooking process
Scald and rind tomatoes. Then peel them from the seeds and cut into cubes. Wash the courgettes and also cut into cubes.

Chop onion and garlic. Clean the hot pepper from the seeds and chop it into slices.

Bell pepper roast on fire and take off the skin. Then cut and remove the seeds and stalks. Cut the pulp into cubes.

Onion, garlic and hot pepper, braise in the portion of olive oil over low heat for 15 minutes and stir it until signs of caramelization appear. In the end, add balsamic and evaporate it over high heat for a 1 minute.

Add to the onions and garlic courgette cubes, tomatoes and bell peppers. Stew and after 10 minutes add lemon juice, simmer for another 5 minutes, add salt and pepper to taste. Try it and boil low for another 10 minutes until it is done.

Pour the remaining olive oil and turn off the heat.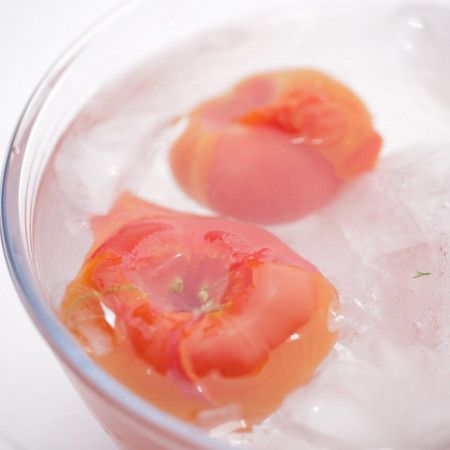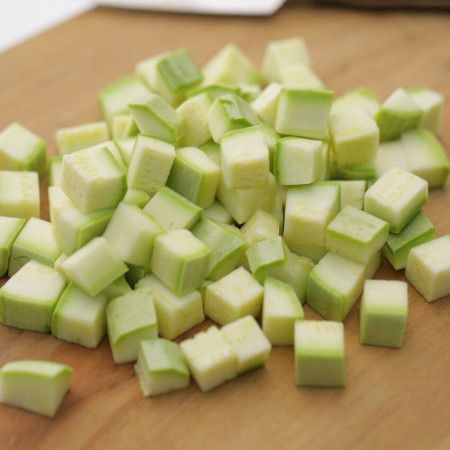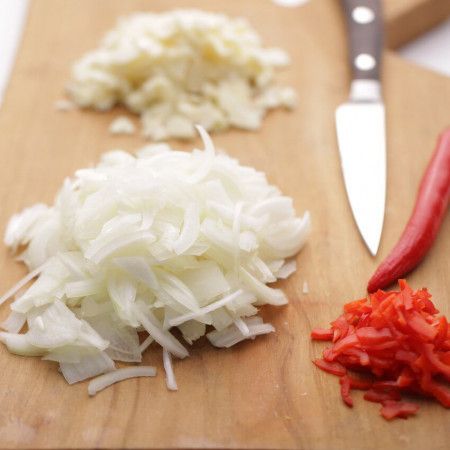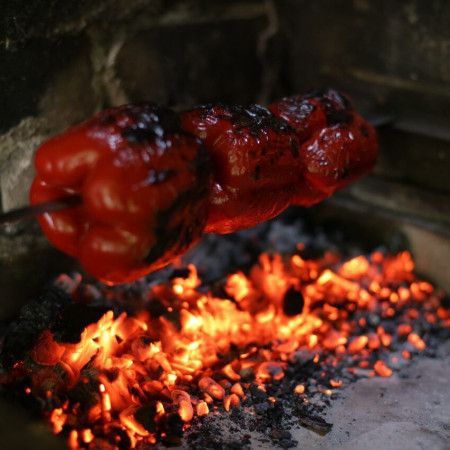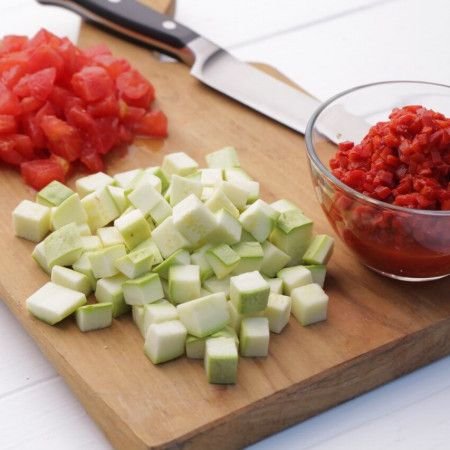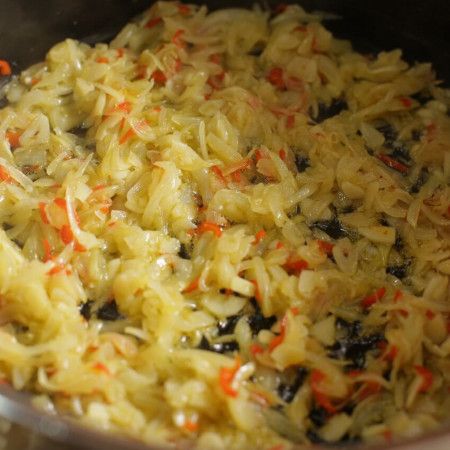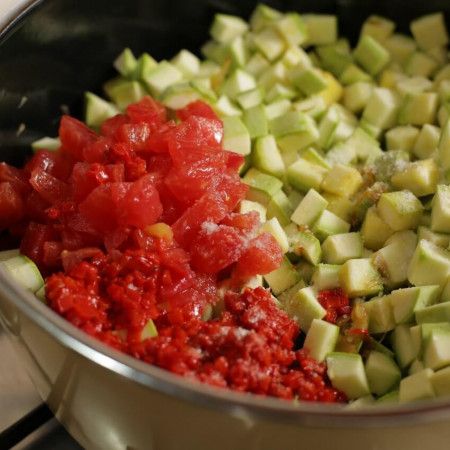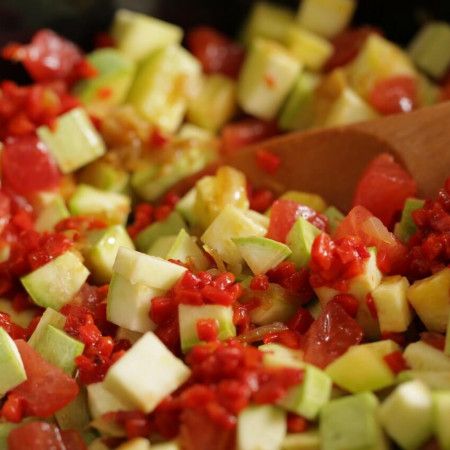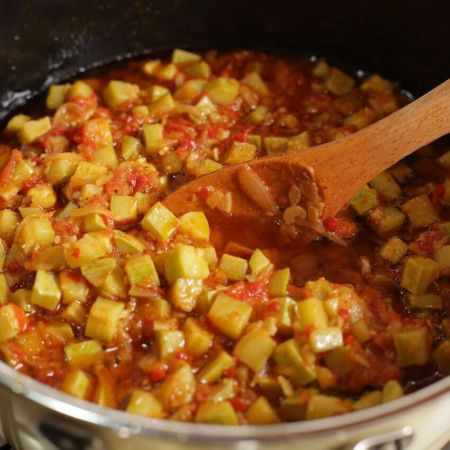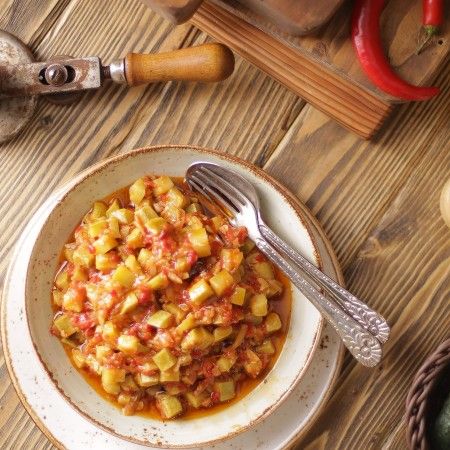 If you cook mainly for children, then don't conserve paste. And don't add hot pepper also. Balsamic appeared in my paste not so long ago, but it adds sweet-tart notes to this simple dish. I recommend it. If you have enough time spread the paste into sterilized jars. My family usually cooked twice. The first "tranche" was eaten by the household and me immediately after preparation. The second portion got into the jars. We loved that paste to such an extent that even jars briefly extended the courgettes paste life. The recipe from the book «Odessa Feast: from Privoz to Deribasovskaya». The author of the book Saveliy Libkin. The publishing house «Eksmo» 2015. The published photo are not included in the book.