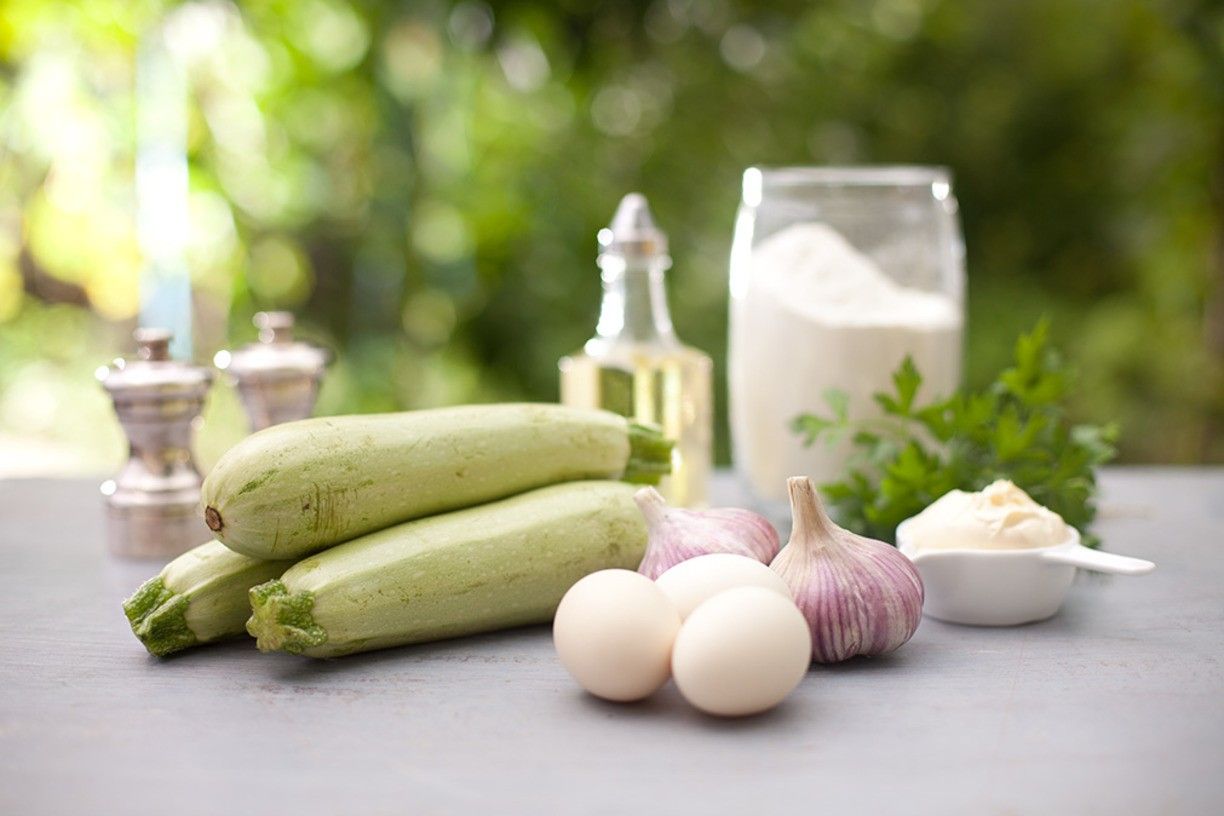 Early courgettes pancakes
Early courgettes with an almost transparent, slightly green skin are so tender that they can be eaten without thermal treatment. Here is a simple recipe. Grate courgettes on a fine grater, add olive oil and a little lemon juice, sprinkle with herbs, and a simple summer snack is ready. But I prefer to add a few more ingredients to this mix and fry the pancakes.
Ingredients
For 2 servings:
1 young courgette;
4-5 sprigs of dill green or parsley;
4 yolks from domestic eggs;
2 not full tbsp. of flour;
3 tbsp. of refined seed oil;
2-3 tbsp. of sour cream;
freshly ground pepper and salt to taste.
Process
Rub the egg yolks in a deep bowl. Add flour and mix again.

Peel courgettes and rub on a fine grater.

Then combine all the ingredients, add the finely chopped greens and mix them to a homogeneous mass.

Salt it immediately before frying. Otherwise, courgettes will give a lot of juice and the dough will turn out to be liquid.

Lay out future pancakes with a dessert spoon on a heated frying pan with seed oil.

Then lightly press them with a cooking spatula or the same spoon, giving them the desired shape.

Fry from both sides on medium heat until crusty.

The ready dish is served hot with sour cream.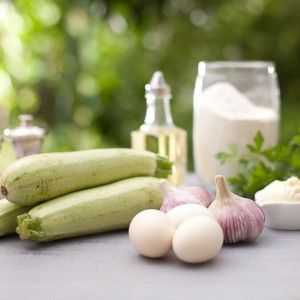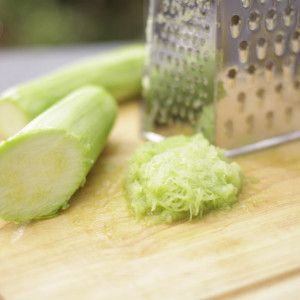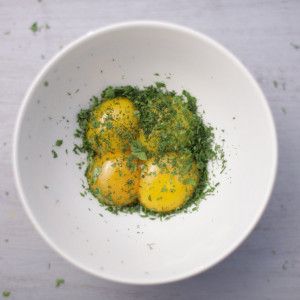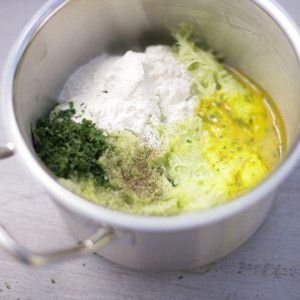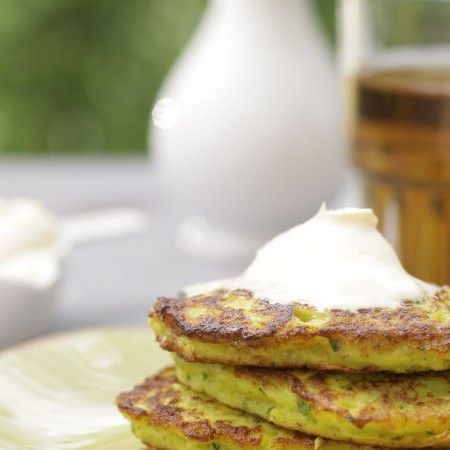 A spoonful of grated Parmesan in a dough will make pancakes from courgettes a little more interesting. But in my childhood, there was no Parmesan, and now my children do not perceive it. So in this matter, I remain conservative.