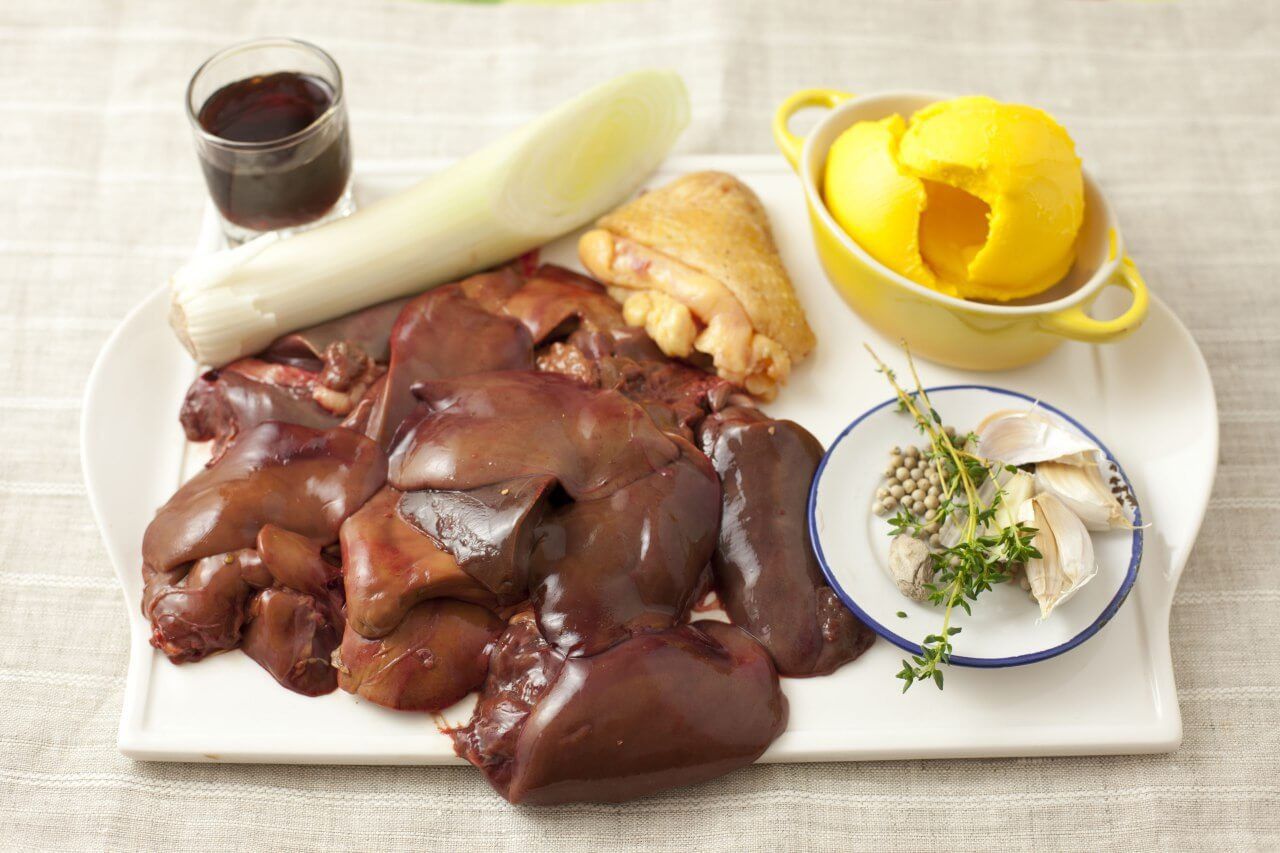 Pâté of chicken liver with a glass of cognac
Disputes around this dish have always been a part of my childhood. My mother believed that my brother and I had to cook it without cognac. My grandparents were on our side. Now I know that alcohol evaporates in preparation of the dish... But then, in this glass of cognac, there was something of an adult life.
Ingredients
For 4 servings:
500 g of chicken liver;
2 medium onion bulbs;
100 g of butter;
100 ml of olive oil;
50 ml of cognac;
salt and pepper to taste.
Process
Wash chicken liver and cut out all bile ducts. Also, cut all places where bile could get.

Heat up the olive oil in the cast-iron enameled pot and put the liver into it.

Stew it on medium heat for 20 minutes until all the juice evaporates.

Then add the butter, salt, pepper and finely chopped onions.Continue stewing liver for another 15-20 minutes, constantly stirring.

In the end, make an intense fire and pour a glass of cognac. Hold it on the fire for 2 more minutes and then cool it.

Place the whole mass in a blender and grind it for 5 minutes.

Serve chilled paste with freshly baked slices of bread fried in butter.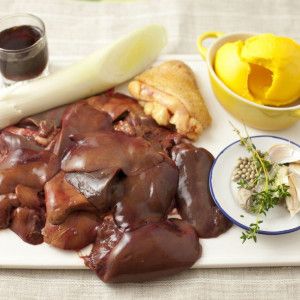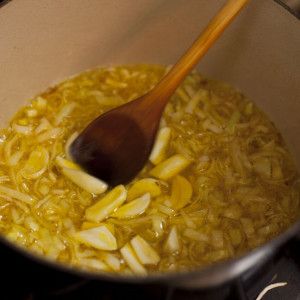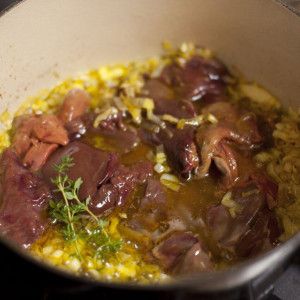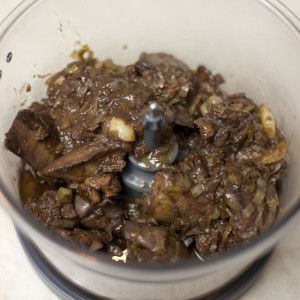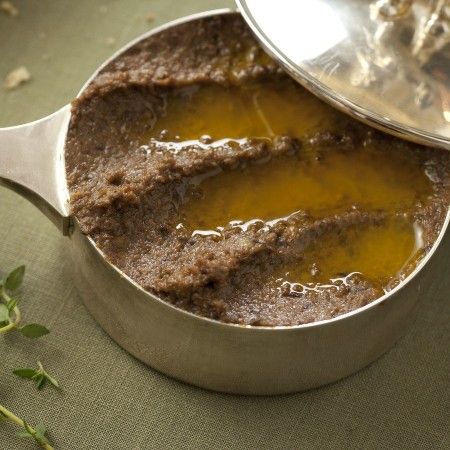 Once in Florence, in the restaurant La Giostra, the 75-year-old chief Demetrius demonstrated the process of making a similar pâté with Armagnac and sugar. He served it as a hot appetizer, chopping the pâté with a fork in the process of cooking. Chief Demetrius drew my attention to the fact that it was not worth chopping the offal to the puree condition. But that happened in Florence…